How can I check the status of my project?
Stay up to date on the progress of your project
JUAN DAVID VERGARA MACANA
Being aware of the things you buy or do gives you security when you see the progress or be aware of any of these activities, it is equally important when you start a new project, we understand you and we offer you the possibility that you are step by step with us watching this trailer in detail from start to finish.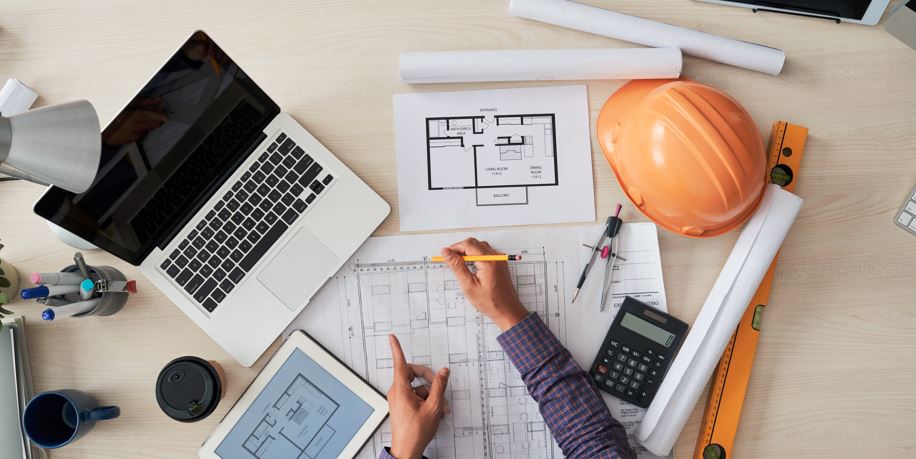 When starting a project with us, your project will be divided into three parts:
First phase: Assembly of frames, headboards and guides.

Second phase: Installation of the cabin, control, machine, electrical elements and safety.

Final adjustments: Load tests to ensure correct operation of your equipment, door adjustments, execution of NTC 5926-1 regulations and leveling.

We offer you different information and communication alternatives so you can follow up on your project in an easier way.
Informative emails
We send you emails where we show you the status of your project phase by phase until reaching the final delivery.

ODOO Platform
You can access with an established email and password and look at the current status of your project, in it you can find photographs, work requirements, your delivery certificates, billing.

Contact
You can communicate with us by email projects@ascensoresgold.com or by phone number +57 3142391320.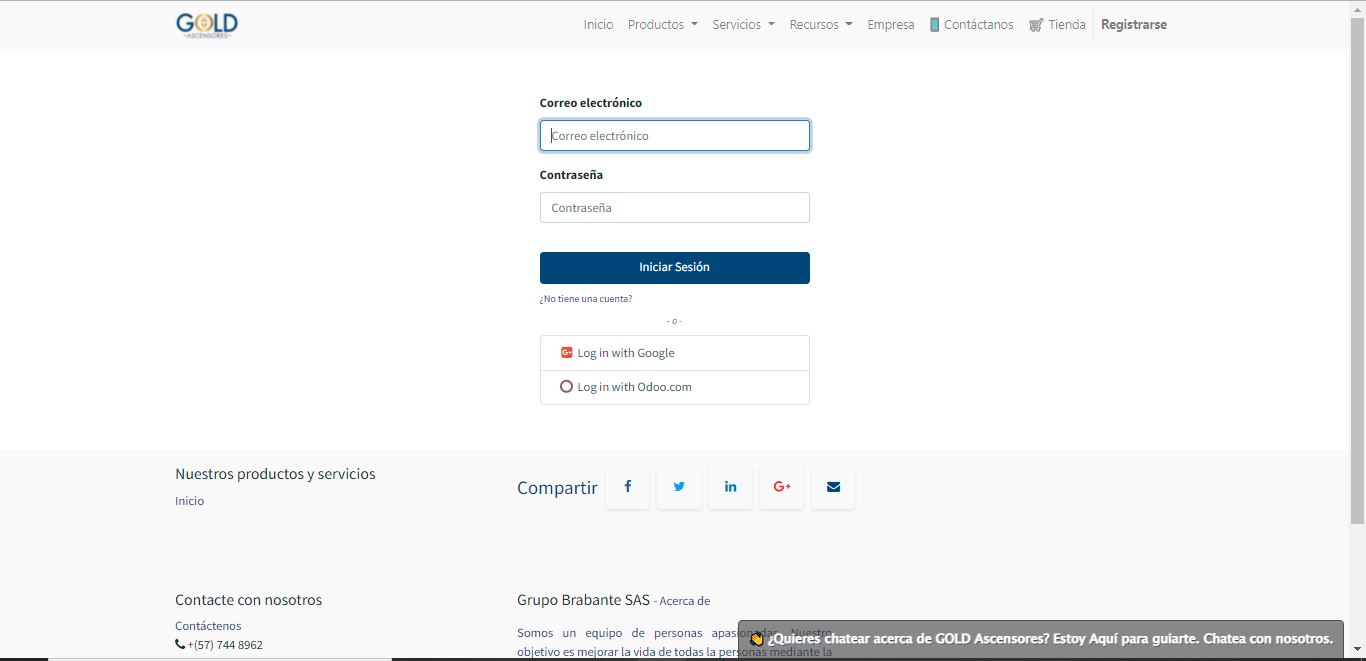 ODOO input
Here in this part of registration or entry of ODOO you can enter with an email and password that we will provide you so that you can start your experience and be aware of your project
Access view
After entering your ODOO account, you will have this window where it shows you several accesses, among them the projects where the progress of the phases of your project are stored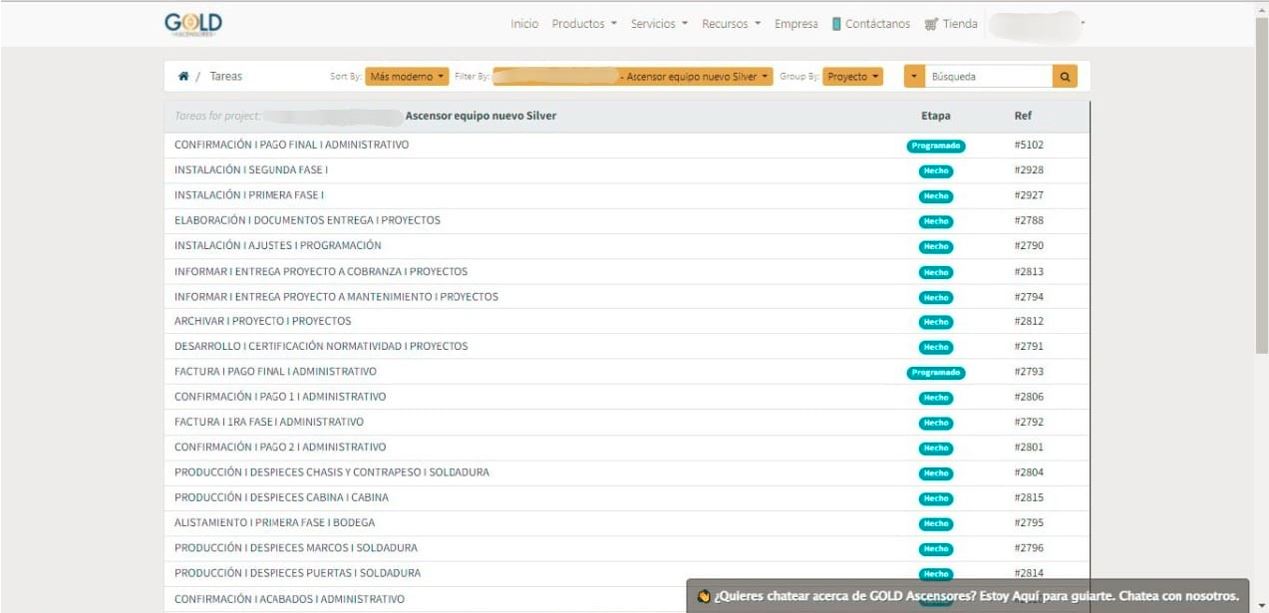 Task list
When entering the project access you will have this list of tasks in which the phases of your project, project delivery, invoices and regulations of your project will be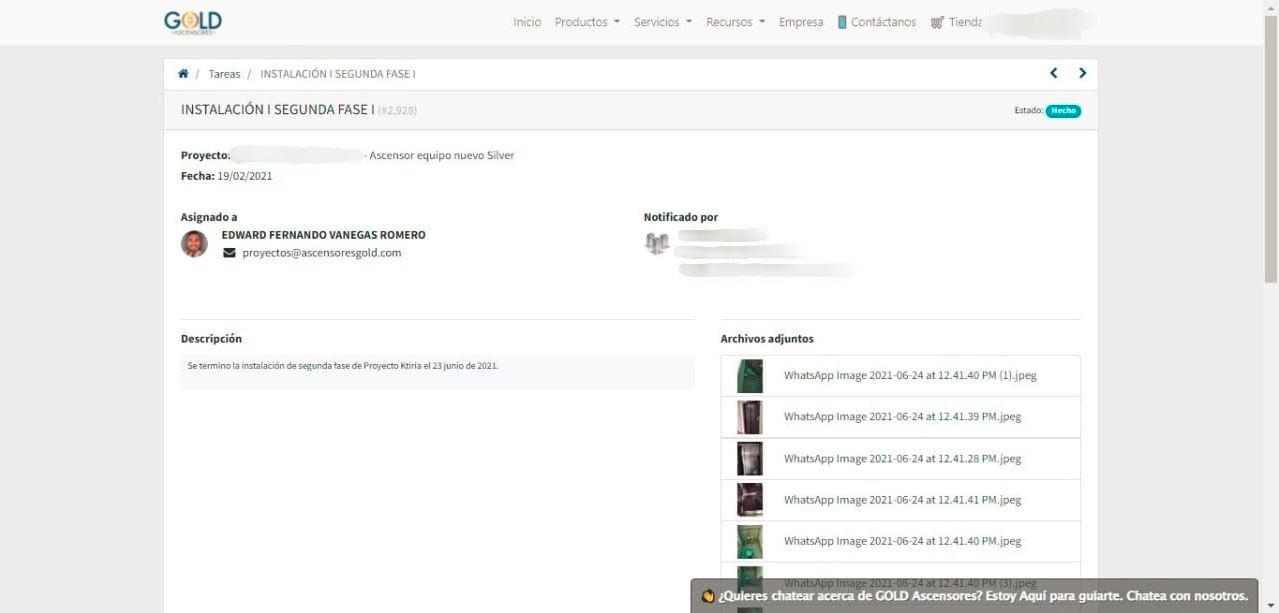 Access to evidence
When entering any of the phases of your project or the information in which you are interested, you will be able to enter this window in which you will be able to evidence the current status of your project in photos and documents.